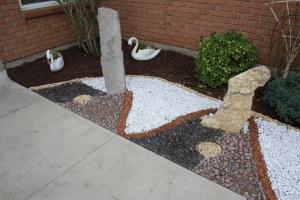 The Rock Guy and Natural Look Rockery are your rustic landscape and rock work specialists.
Using all natural stone, we build water features, retaining walls, flower beds, flagstone patios, pathways, and many more unique landscapes.
We specialize in hard to access areas that machinery can't reach.
Our simple and honest pricing is just based on the project's total square feet, providing you with a firm up front price you can count on.